0844 Non-Geographical Numbers
Generate a revenue stream with our 0844 numbers
0844 numbers are charged at a low-cost rate from a standard UK landline and, depending on the tariff, can generate a revenue stream. These numbers are ideal if you want customers to contribute towards the cost of the call, but also allow you to offer an inexpensive means of contact.
What is the cost of 0844 Numbers?
0844 telephone numbers are made up of two components: an access charge and a service charge. This number range has a service charge of up to 7p per minute.
Why Choose 0844 phone Numbers?
0844 phone numbers give your company a national presence. They're also perfect if you're likely to relocate, as your calls can be forwarded to a landline or mobile regardless of where in the world you are.
Send your preferred specific digits with the form below. Alternatively, you can call us on 0207 058 1000
Telecom2 business numbers Features
With our range of services, you have complete control over your call handling. You'll never miss a call again.
voicemail
Our voicemail service works just like any other, but all your messages are emailed straight to you. You can choose to keep our default greeting or upload your own. Our service is compatible with almost any audio file type.
Fax to Mail
Fed up with the fax machine? Why continue with outdated tech? Scrap it for one of our numbers. With our Fax2Email service, you'll receive any faxes straight to your inbox, without any additional costs.
Play File
PlayFile allows you to play an audio file of your choice to your callers. Good for short introductions or information lines.
Call Forwarding
Our call forwarding service uses our state of the art telecommunications network to send your calls to your personal or office number. We currently offer forwarding to all UK mobile, landline and international destinations.
0844 numbers are non-geographic. What does this mean?
Unlike 01/02 numbers, 0844 numbers aren't connected to a particular location, and instead give you a national presence. For example, if you received a call from an 0161 number, a quick Google search would reveal you were being called from Manchester. There's no regional presence connected to this range, which provides the owner of the number with some flexibility. It's easy to redirect calls to a landline or mobile device and makes moving offices incredibly easy as there's no need to update your number.
What services use 0844 phone numbers?
Because 0844 phone numbers are usually charged slightly more than geographical (01/02) numbers, they tend to be used by services with longer hold times. These can include: 
Ticketing lines

Travel booking lines

Conference dial-in services

Pre-sales information
How much do 0844 numbers cost to call?
The cost is made up of two components; the access charge and the service charge. The service charge varies and is set by the organisation, but has a cap of 5.8333 pence per minute (excluding VAT). The access fee will also fluctuate depending on the provider of the person who is making the call. Access charges are likely to increase if the consumer is using their mobile.
Why should I get my 0844 number from a registered provider?
A lot of numbers are sold through third parties who purchase them directly from registered providers. In order to make money from the number, they're likely to sell it on for a premium and - as a result - you'll be out of pocket. Telecom2 is a registered provider so you're cutting out the middleman when you purchase numbers from us and, as a result, you'll get the best deal when it comes to cost as well as access to great features, customer service and the option of utilising our in-house VoIP system.
How will an 0844 telephone number benefit my business?
Due to the non-geographic nature of an 0844 telephone number, it gives your business a national and professional presence. One of the main benefits is the fact the number range can be used as a revenue stream for your organisation, while also not having the high consumer costs of a premium number.
Are there any limitations around the use of 0844 numbers?
Yes, there are a couple of laws around the usage of these numbers. The service charge cannot be more than 5.8333 pence per minute (excluding VAT), and the number range may not be used for customer service lines.
Get more from your numbers with our VoIP Phone System
With Apex PBX, you're truly optimising your phone system. Our management suite and extensive features cater for all businesses, regardless of sector or size​.
Conference Calling
Create conference rooms for an unlimited number of users.
Call Forwarding
Forward numbers to a mobile or even a softphone application.
Call Queuing
Accept and queue extra phone calls than your team can handle.
Call Recording
Record calls on demand and download or receive audio files via email.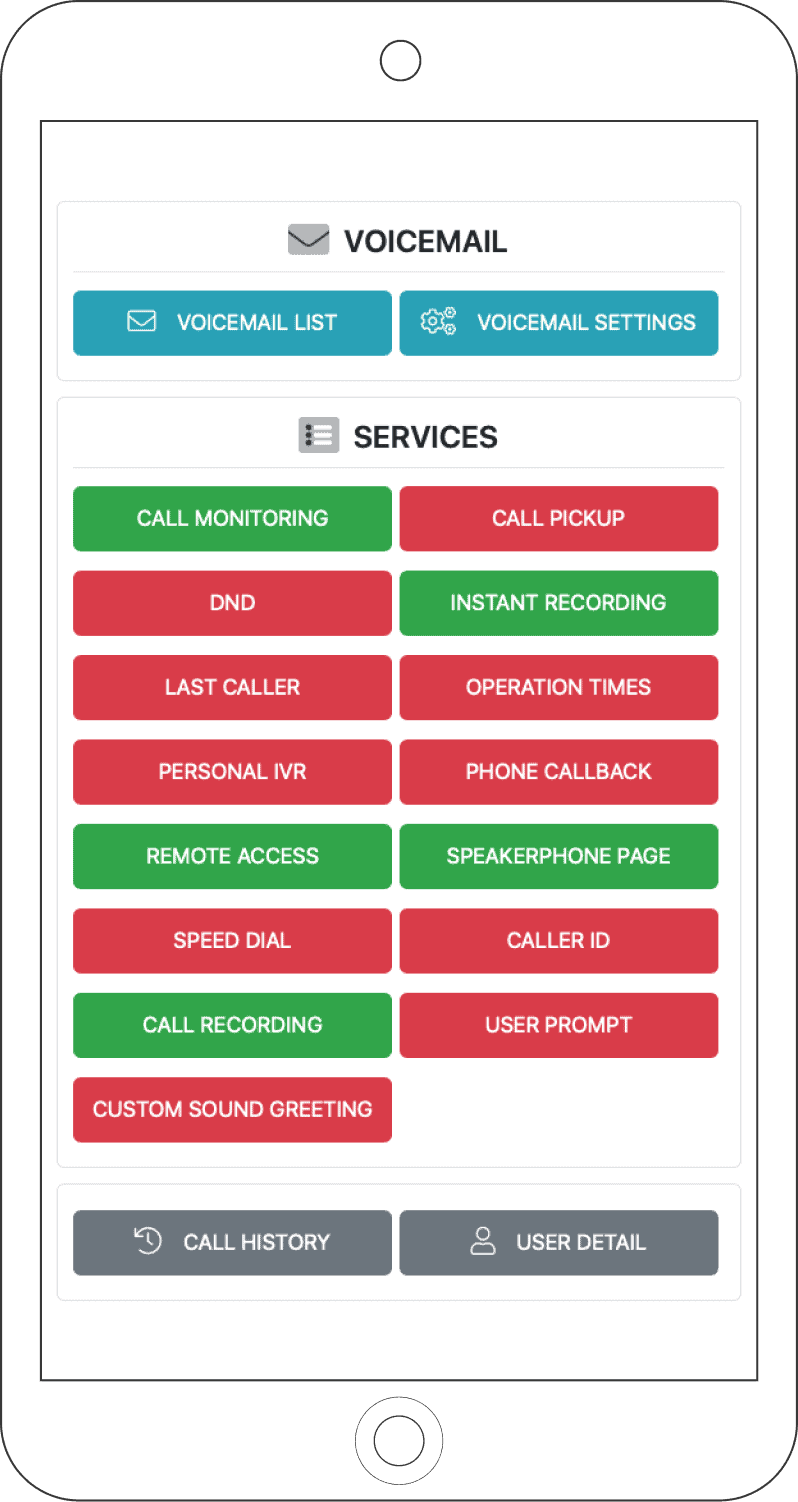 Ring Group
Enable multiple phone users to receive incoming calls.
Out of Office
Set up a voicemail for outside of working hours and amend dates and times via our web portal.
Time Based Routing
Create call groups and voicemails to apply during certain week times.
IVR
Create bespoke system menus and call filtering for departments.
Speak to our expert team to help choose the perfect numbers for your business