Stay connected with parents, students and teachers
Apex Cloud Telephony system is a powerful cloud-based VoIP phone system that helps connect parents, teachers, and students in today's digital world. With Apex Cloud Telephony, parents can easily communicate with teachers and school staff, whether it's through virtual parent-teacher conferences, phone calls, or voicemail. Teachers can use Apex Cloud Telephony to collaborate with other faculty members, share important updates with parents, and provide support to students.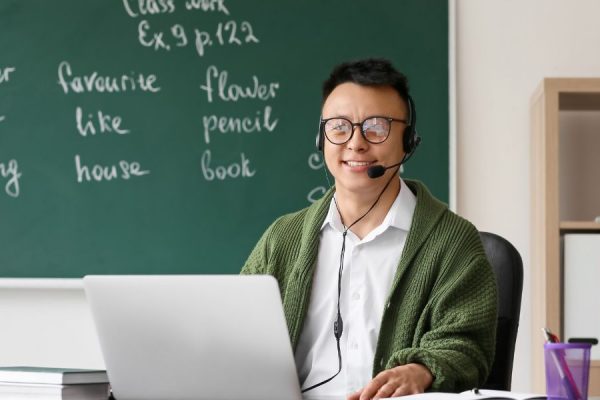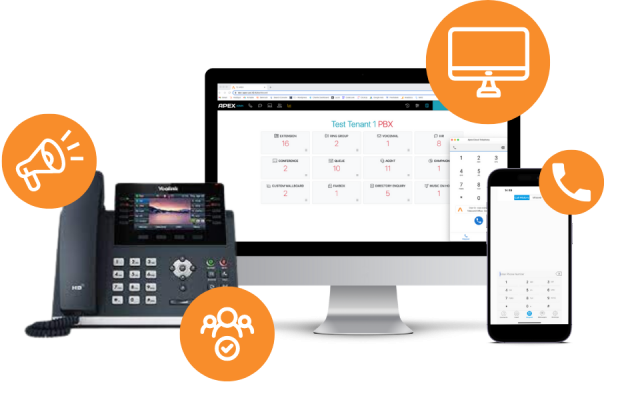 Manage multiple sites on a single phone system
Apex Cloud Telephony system for schools or educational institutions provides several features for effective communication. The auto attendant directs callers to the right person, department. Extension numbers allow faster communication between parents, staff, and departments. The phone system can connect multiple sites with a single number or different site numbers, enabling users to choose the most efficient setup. These features make school communication more manageable, ensuring staff and students can reach the right person or department quickly and efficiently.
Safeguarding
Ensuring the safety and well-being of children in schools and nurseries is crucial, and proper safeguarding measures must be in place to create a secure and nurturing environment for them. Recording calls is essential to safeguarding, as it provides a comprehensive record of all incoming and outgoing calls related to the students. This information can be invaluable in resolving disputes and addressing concerns related to child protection.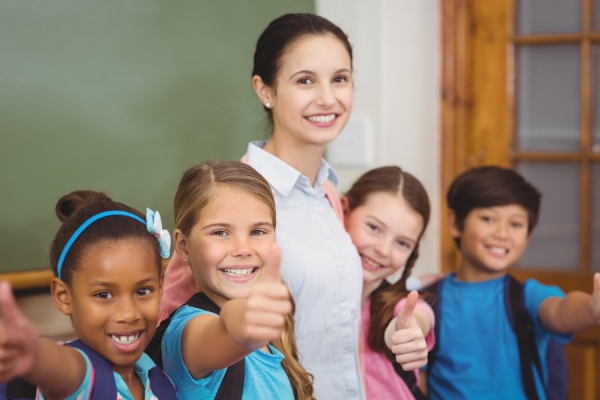 Key Features of Apex Cloud Telephony System
We understand that reliable, secure, and efficient communication channels are essential for the success of your school. Apex Cloud Telephony is tailored specifically for schools and offers a comprehensive solution for all your communication needs.
Emergency broadcast
Make announcements conveniently through the phones' speakers to all classrooms or staff rooms

Voicemail to email
Retrieve voicemails via MP3 or WAV file to your email address

Student Support line
To ensure your students' well-being, provide them with a way to anonymously report bullying incidents or openly discuss their mental health concerns
Handsets for classrooms
We provide handsets for each classroom to ensure staff can communicate with any room in the school
Staff Conference Calling
Create conference rooms for an unlimited number of staff

Time Based Routing
Create different call groups and voicemail options that depend on the time of day or school holidays.



Call Recording
Record calls on demand and securely download or receive audio files via email

Out of Office
Set up a voicemail for outside of working hours and amend dates and times via our web portal
Auto Attendants
Create bespoke system menus and call filtering for departments.For example, press 1 for pupil absence, press 2 for school admin.
WHY CHOOSE APEX CLOUD TELEPHONY?
Easy Installation
Installation of the Apex cloud-based VoIP system is quick and easy. The phones are configured prior to delivery, ensuring you have a painless installation process.
Reduces Costs
Apex cloud-based VoIP System significantly cuts down on the cost of domestic and international calls compared to traditional phones.
Added Flexibility
Apex cloud-based VoIP system puts you in complete control of all inbound and outbound calls, and scheduling calls around your schools' working hours.
Scalability
Our cloud-based VoIP System is completely scalable for your schools needs and new handsets can be added within 72 hours.
Fully Secure
Our cloud-based VoIP system is a more secure method of making calls than using a traditional analogue telephone. This modern system has standardised encryption protocols that make your calls and data more secure than ever before.
Always Connected
Distance and location have no impact on our cloud-based VoIP system. Whether you are calling the other side of the country or the other side of the world, if you both have an internet connection then communication is possible.
Caller ID
Identify who's calling before you pick up the phone.

Ring Group
Enable multiple phone users to receive incoming calls
Web Portal Access
Manage extensions, create call groups or view call statistics online via our user friendly portal
Music on Hold
Create bespoke music or messages for callers on hold
Mobile App
Make and receive calls with call features via our user friendly mobile application
Hunt Groups
Set up call handling to move incoming calls onto the next user
Call Forwarding
Forward 01, 02, 03 numbers to a mobile or even a softphone application

Call Queues
Accept and queue extra phone calls than your team can handle

PC App
Replace your handset with our easy to use PC application using a headset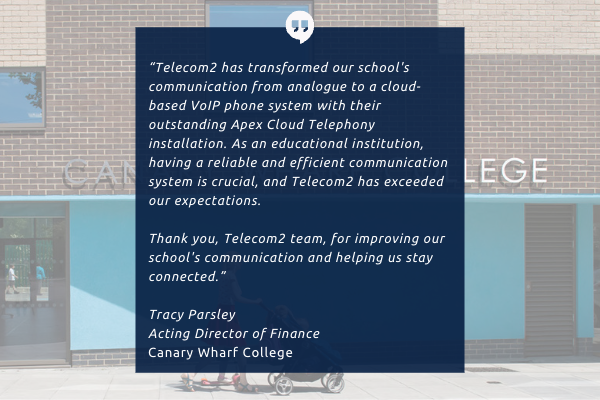 CASE STUDY | Canary wharf college
Canary Wharf College, which encompasses East Ferry College, Glenworth College, and Cross Harbour College in the heart of Isle of Dogs, was facing operational challenges due to its outdated ISDN based, inflexible, and costly telecommunication and broadband systems. In response to these issues, the College sought a cloud-based phone system that would provide them with the required flexibility and scalability. They approached Telecom2 to explore the suitability of the Apex Cloud Telephony system for their needs to transit from ISDN to Cloud based Telephony.
or call us on 0333 030 6400
FRequently asked questions
What is a cloud-based VoIP phone system?
A cloud-based system is a phone system delivered over the Internet. The main benefit of a cloud system is that it can greatly reduce business telephone costs and provide added flexibility. Read our Full VoIP guide here.
Is Apex Cloud Telephony reliable?
Apex Cloud Telephony will work 99.99 per cent of the time if you have good internet. You can rely on our UK-based support team, who are available for any issues.
Can my school keep an existing phone number?
Yes. When porting numbers, the process normally takes anything between 2-4 weeks. When assigning new numbers, the system can be set up within 3-5 working days based on you having the correct infrastructure in place (internet/cabling/network services etc).
What is the cost of Apex Cloud Telephony packages?
The cost of a phone system for a school will vary based on the size of the school and its users. You can find the costs for Apex PBX on our VoIP Solutions page. All plans include everything you need for your schools, including an IP handset, support and maintenance, advanced call management with voicemail, auto-receptionist, call forwarding and many more features.
How do I contact technical support?
Our technical support team can be contacted Monday to Friday 9am – 5.30pm on 0207 058 1202, or by email on support@telecom2.net.